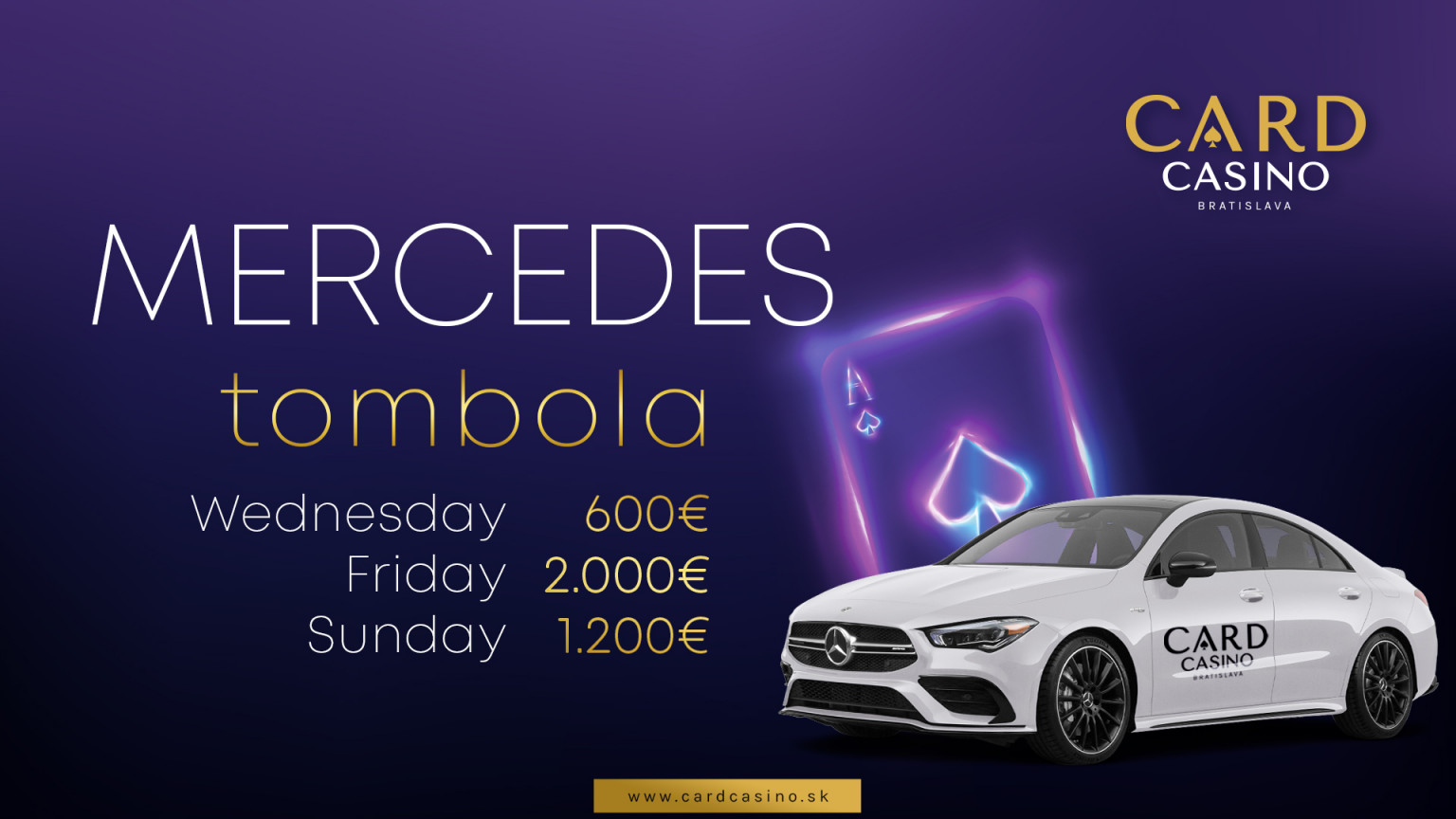 Even more generosity! Friday and Sunday raffle raises prizes
There is never enough generosity, the managers of Card Casino Bratislava told themselves, which is always good news for casino visitors. And so, since May 1, the prizes in the Friday and Sunday raffles have been increased by hundreds of euros.
The time format of the raffle - three times a week - remains unchanged. What is new, however, are the bigger prizes.
While players were previously used to weekly prizes worth €2,200 in total, from May 1 they can look forward to prizes of up to
3.800 €!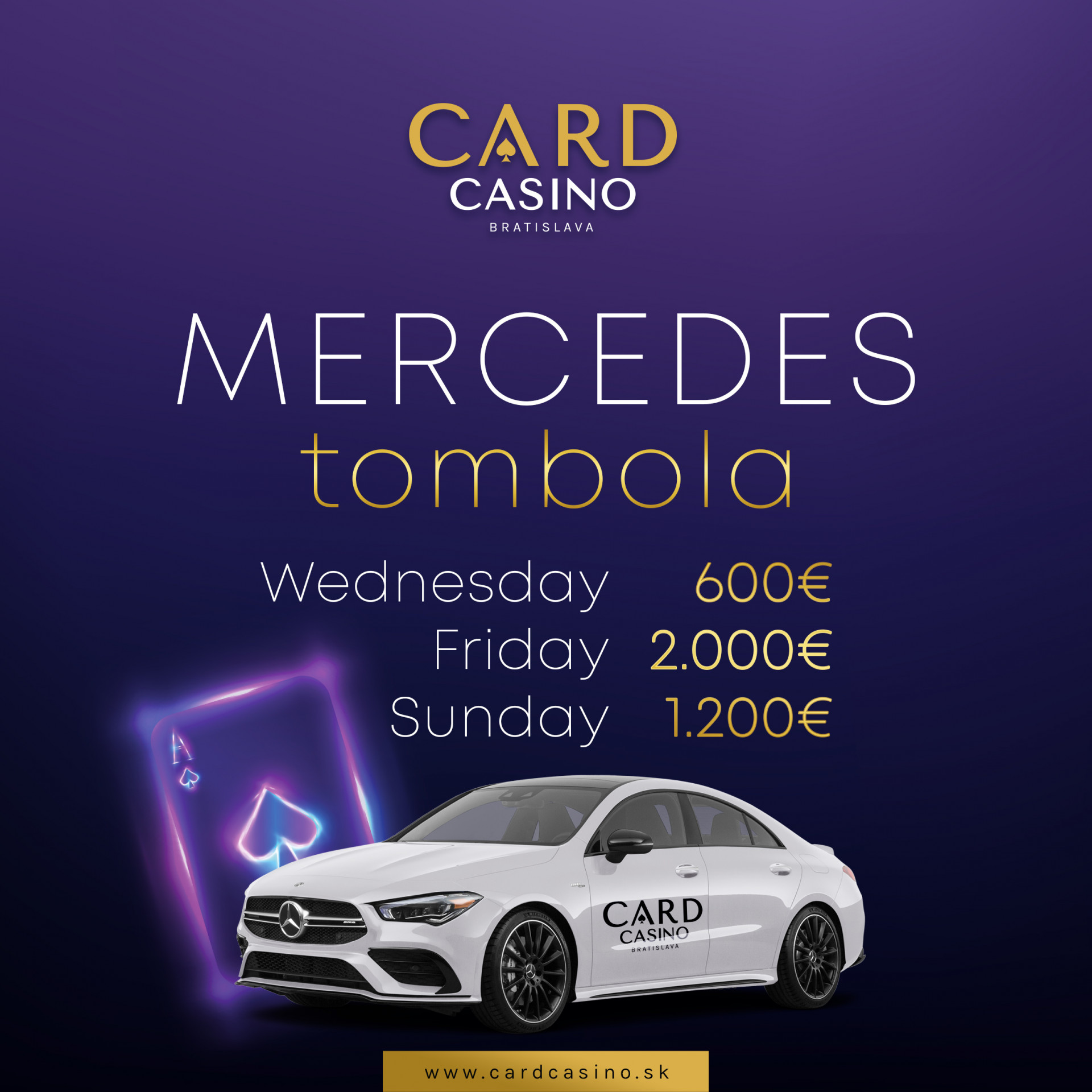 The value of Wednesday's raffle remains at €600. On Friday and Sunday the amount will be doubled. Thus, prizes worth €2,000 will now be drawn at the beginning of the weekend and €1,200 at the end of the weekend, i.e. on Sunday.
On Wednesday, five players will take home the prize, with the top prize being €300. On Sunday, the casino will reward ten players, with the top prize also being €300. On Friday, an interesting prize awaits fourteen lucky players, while the top prize is €500!
In addition, the lucky players still have a chance to win a brand new Mercedez Benz CLA.
The owner of the luxury car will be announced in a grand raffle on 24 June, where there will also be a raffle for prizes worth € 3,000.
Endless fun, amazing prizes. This is Card Casino Bratislava.