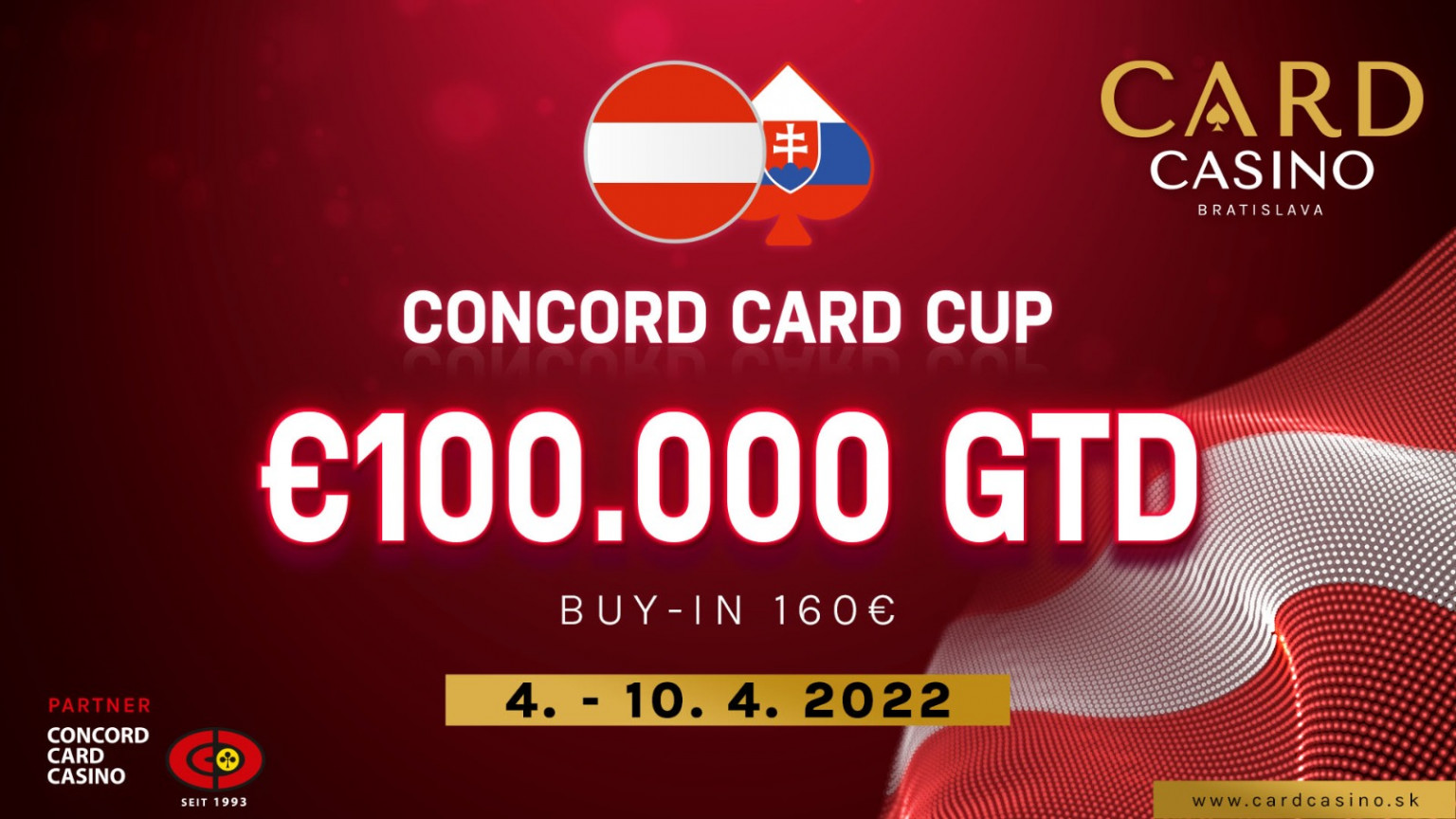 Great news for the poker community! Concord Card Casino will once again be on the poker map
Due to the unfavourable legislative situation, we have decided to organize the Concord Card Cup €100,000 tournament for poker players in cooperation with Card Casino Bratislava, which will take place from April 4 - 10, 2022 at Card Casino Bratislava.
The tradition of our tournaments will be restarted in the largest Slovak casino. A large number of players from Austria complemented by the Slovak poker community is a guarantee of a quality tournament. The buy-in to the tournament is set at €160 and the €100,000 guarantee and High Roller 50.000€ with buy-in 1000€ is a big attraction for all the players who like to hang out at our branches.
You all remember well the great atmosphere and tradition of the tournaments we have offered at our Concord Card Casinos over the years.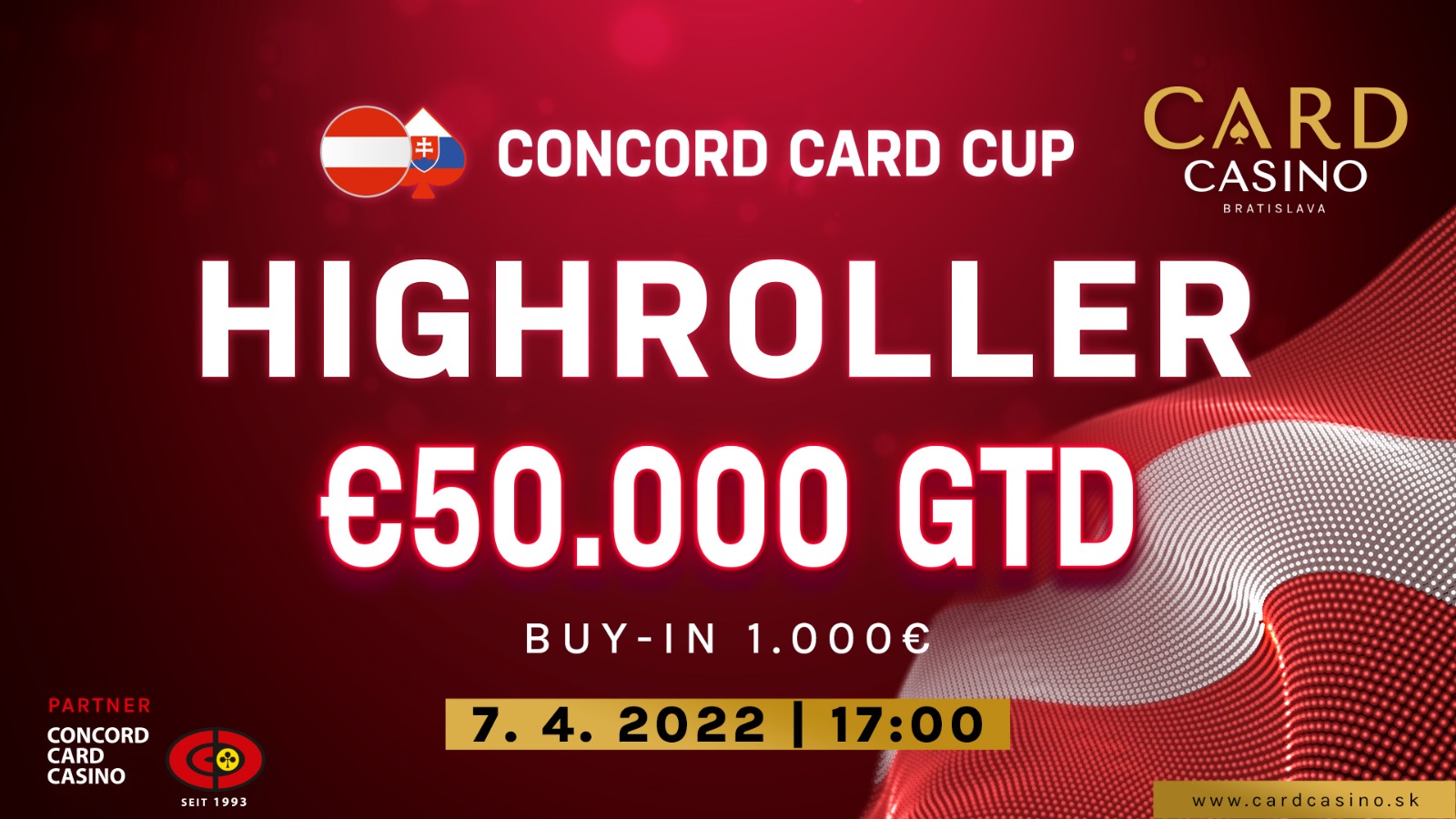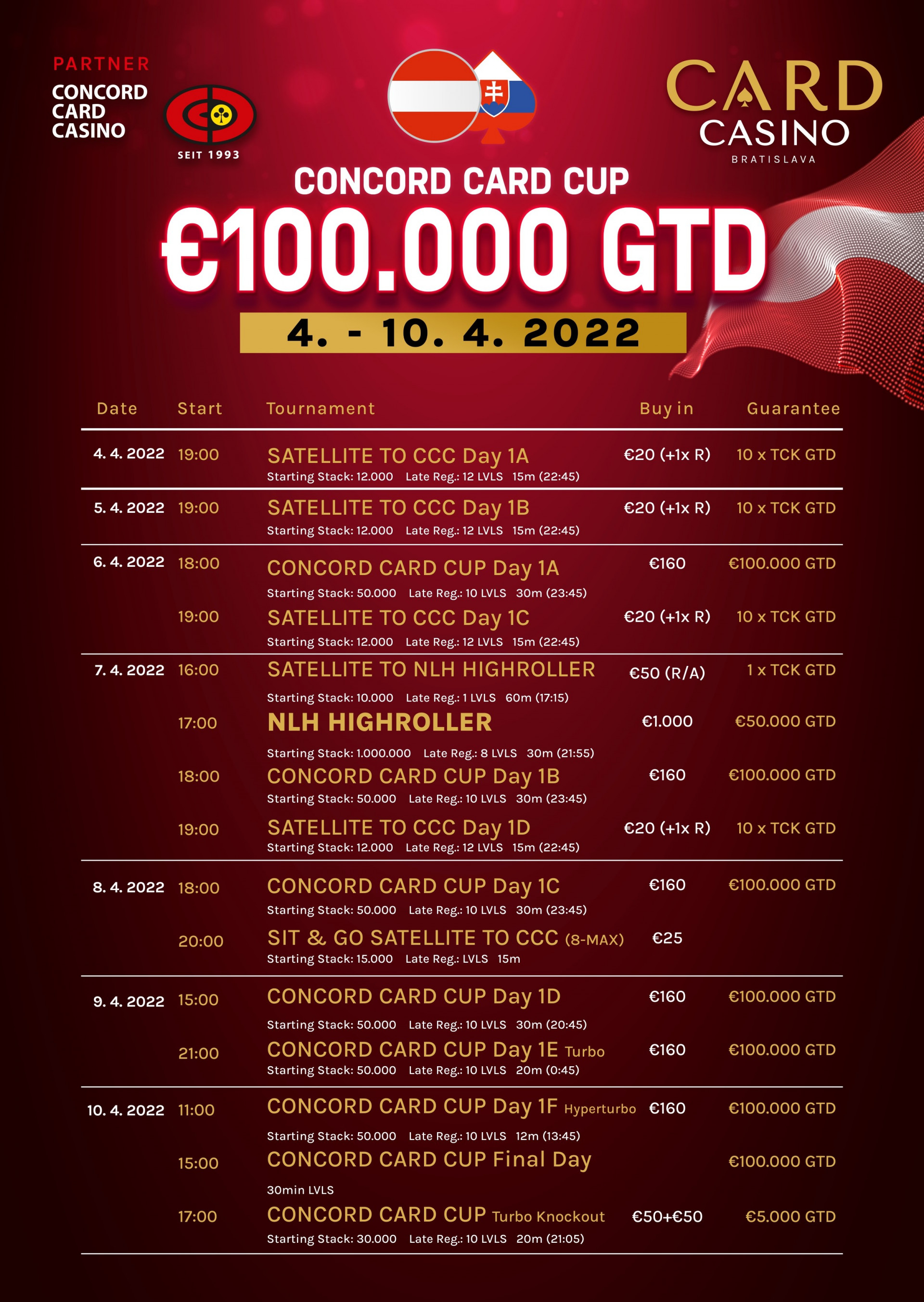 15% service ( fee + staff )

Bratislava's Card Casino is only 60 kilometres away from Vienna, so we hope to see everyone there as we did at the regular events at CCC Simmering or Montesino.
There are 60+ tournament tables, a cash game room and the popular Easy Hold'em you've come to know from our branches.

Card Casino Bratislava is open NONSTOP. It can be found near Bratislava Airport at:
Ivanská cesta 26 Bratislava (turn-off to the airport)
https://cardcasino.sk/de/