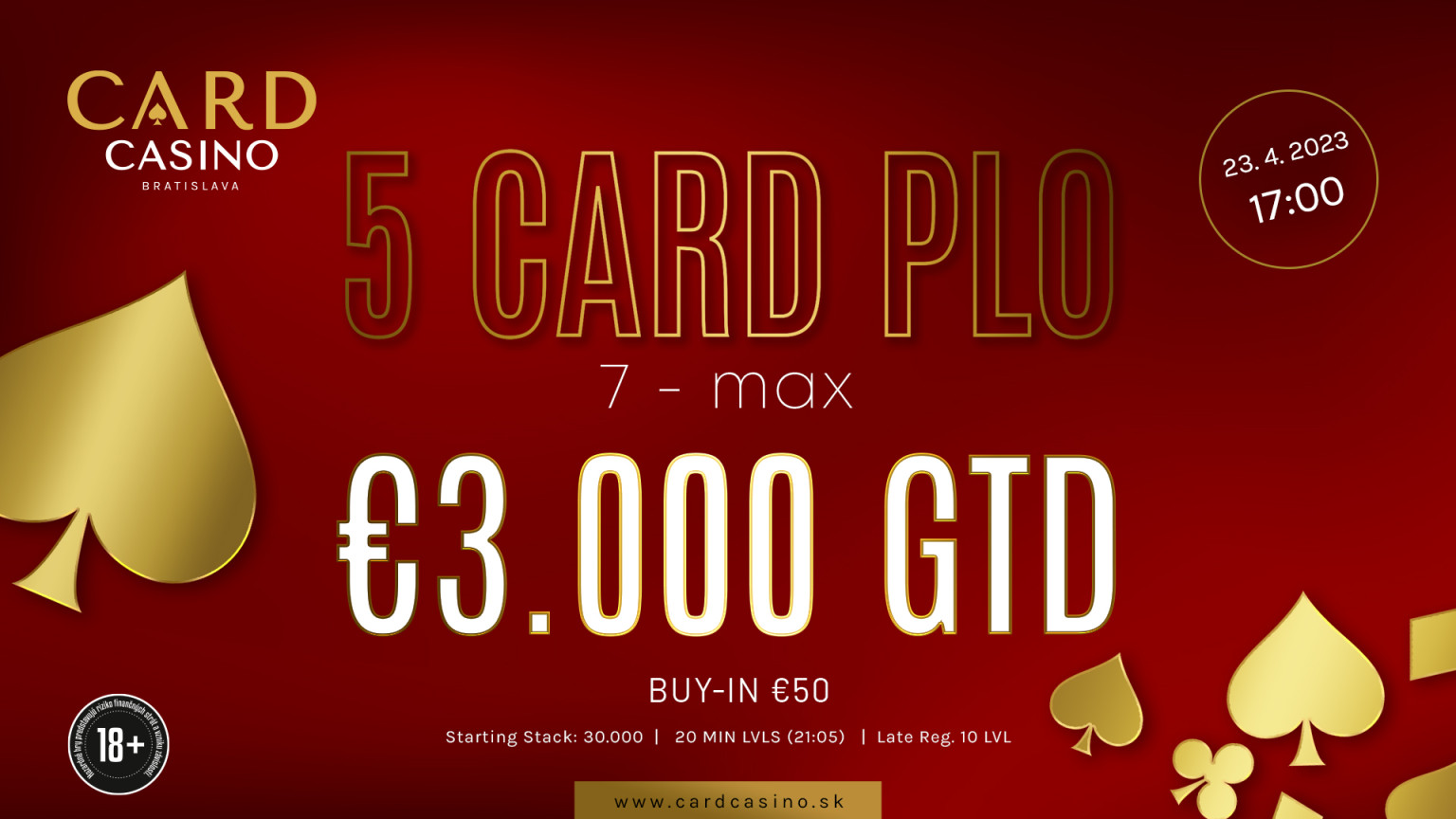 Week of One day Tournaments brings PLO, Big Stack and Myster Bounty €25,000
Following the conclusion of the six-figure Grand Prix, poker players will be treated to a series of singles this week. Playing Monday to Sunday with a total guarantee of almost €60,000!
The action gets underway with Monday's Magic Monday tournament with a buy-in of €40 and a €3,000 GTD. A 30,000 chip hand awaits players at the start, which is set for 18:00, with blinds changing after 20 minutes.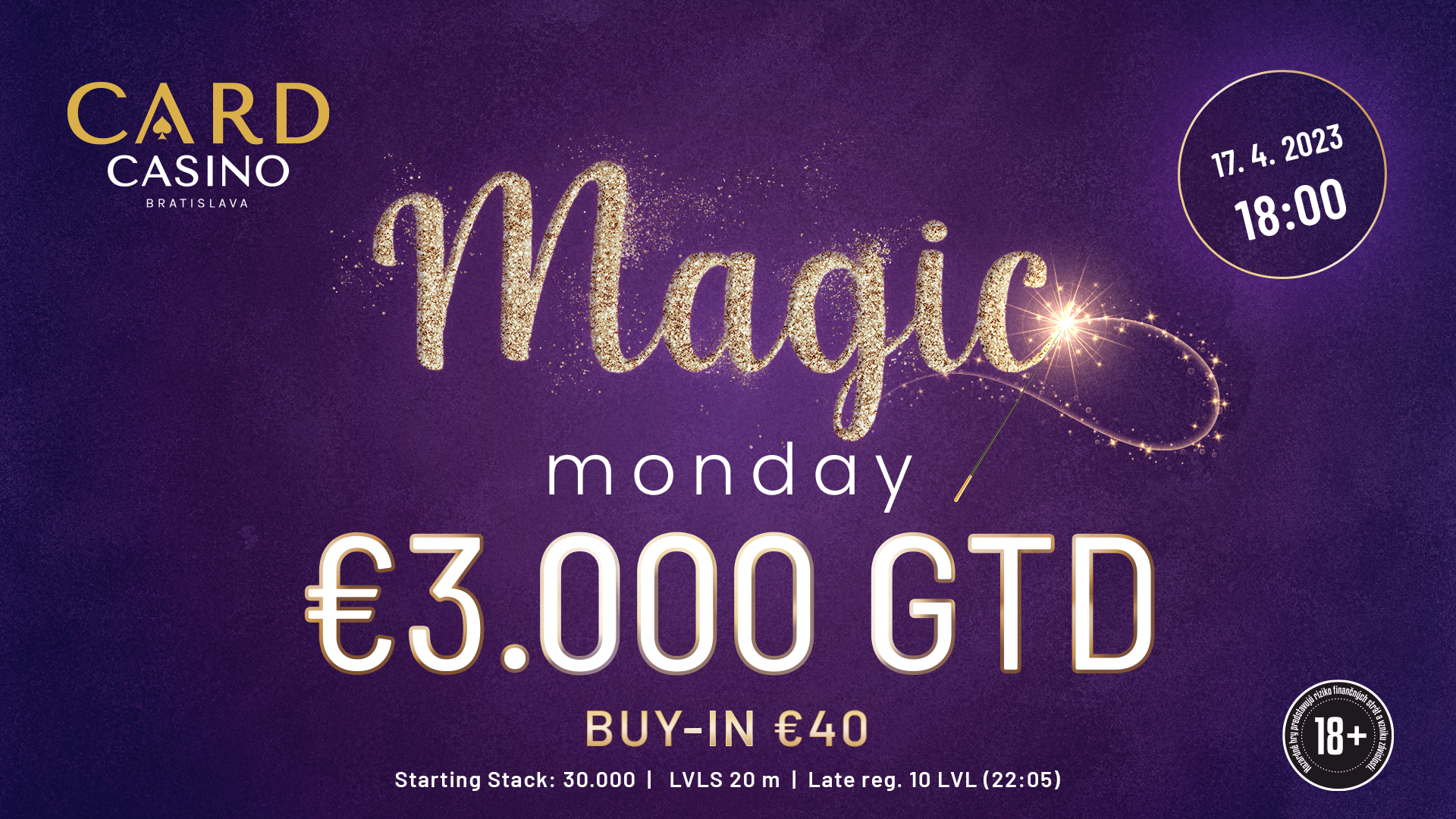 Tuesday traditionally belongs to the Omaha and PLO tournaments. Buy-in €50, €4,000 guarantee and not two but 4 cards for the opening hand. That's omaha.
On Wednesday, the Deepstack tournament will be played from 19:00 with a buy-in of €100 and a nice guarantee of €8,000. The levels will change after 25 minutes, the tournament has a higher stack from the start, as the name suggests. Players can look forward to a stack of 50,000 chips.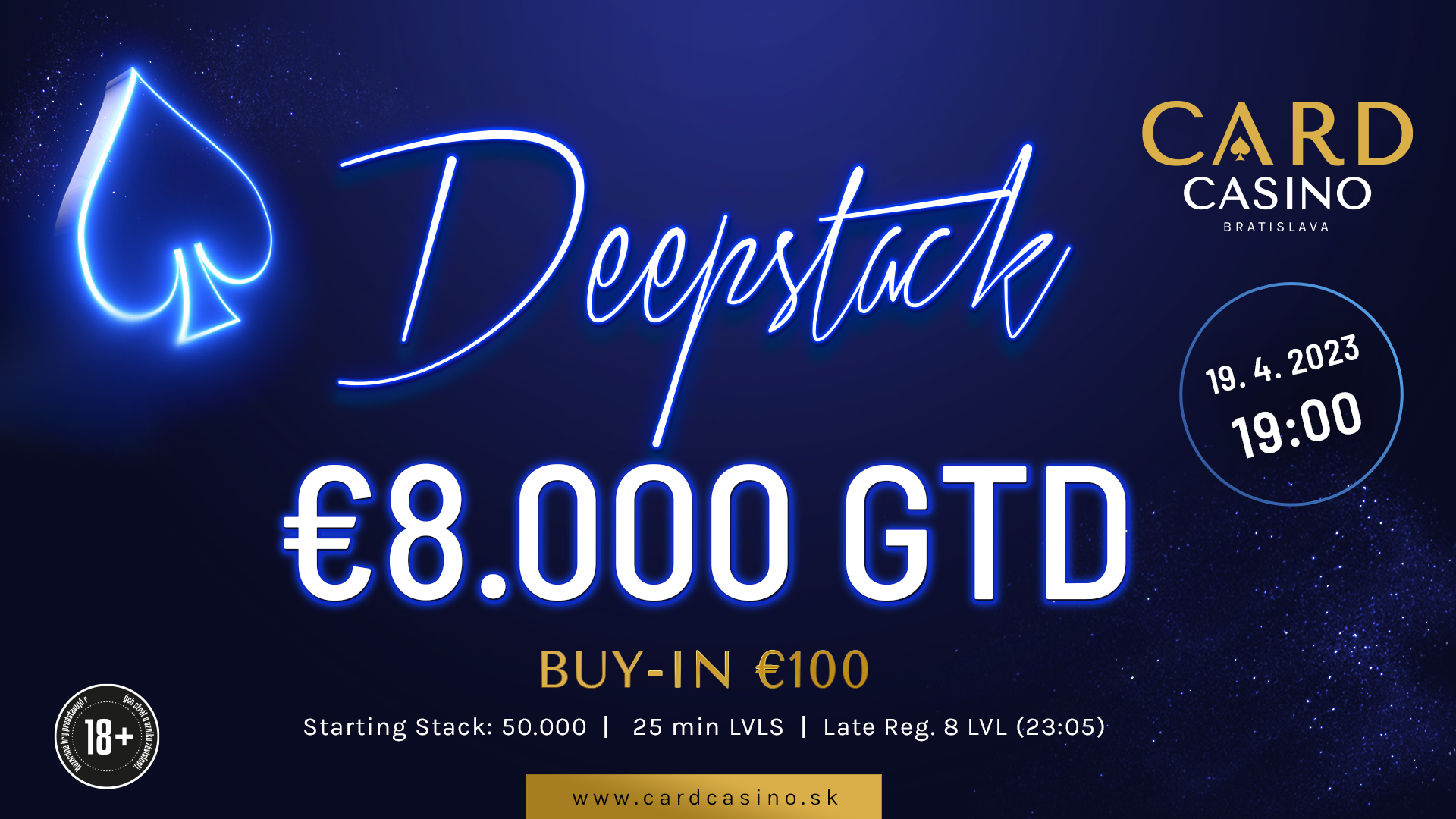 Na štvrtkovom turnaji Monsterstack to bude ešte o 10-tisíc viac, teda 60 000 žetónov. Buy-in je 50€, garancia turnaja je stanovená na 5.000€. Shuffle up and deal sa ozve už o 18:00.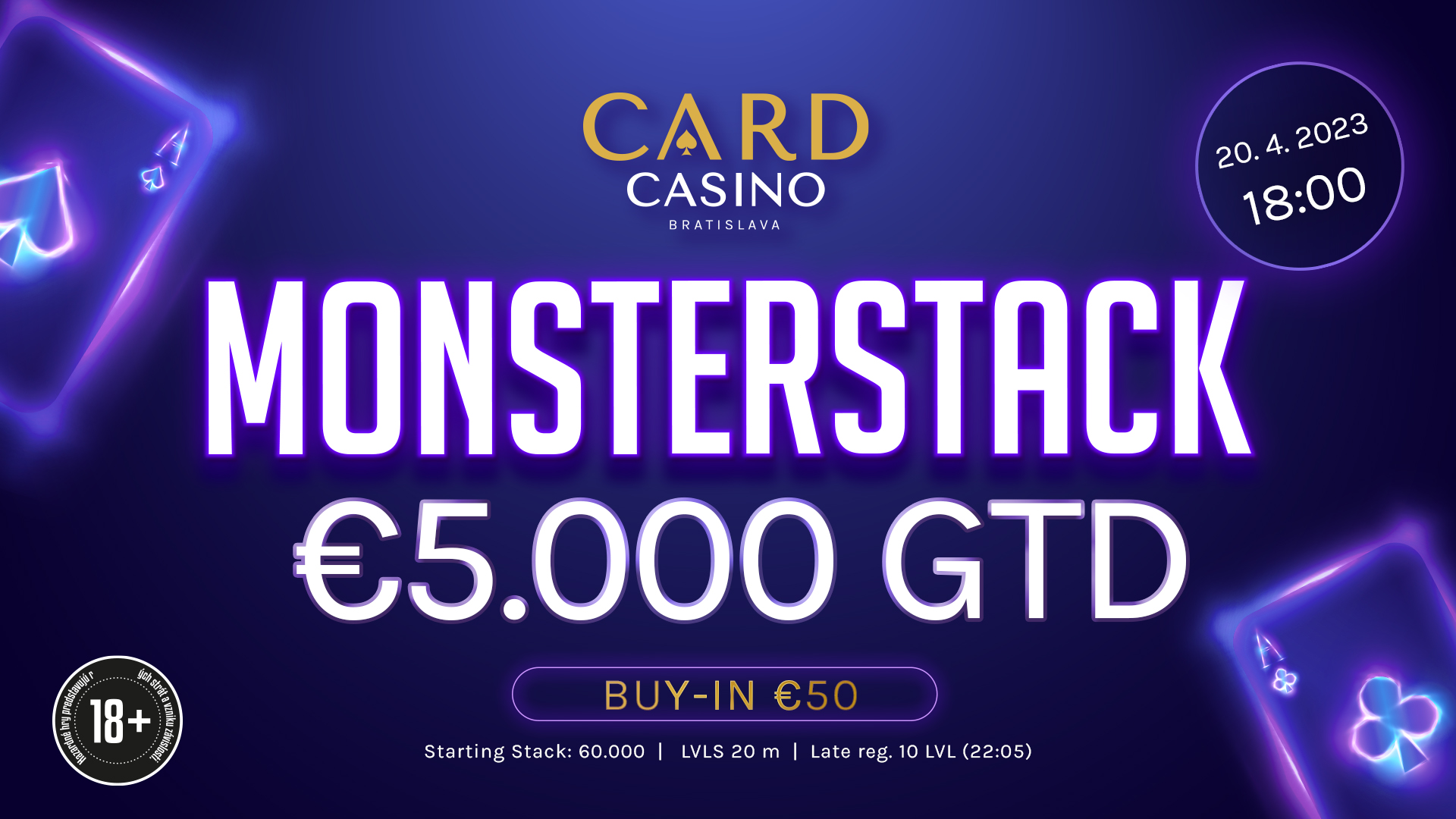 The two main tournaments of the week will come, as usual, during the weekend. On Friday, the Big Stack Turbo is on from 18:00 with a buy-in of just €50 and a tempting €10,000 guarantee. The levels will change after 20 minutes, but an initial stack of 100,000 chips will give players the perfect space to play, have fun, but also wait, to everyone's liking.
The main tournament is played on Saturday. It starts at 16:00 under the name Mystery Bounty. The buy-in is €100, the guarantee is a beautiful €25,000! There will be a stack of 50,000 chips for each player to start with, the levels have comfortable 25-minute levels. The bounty is €50, the top mystery bounty is set at €5,000!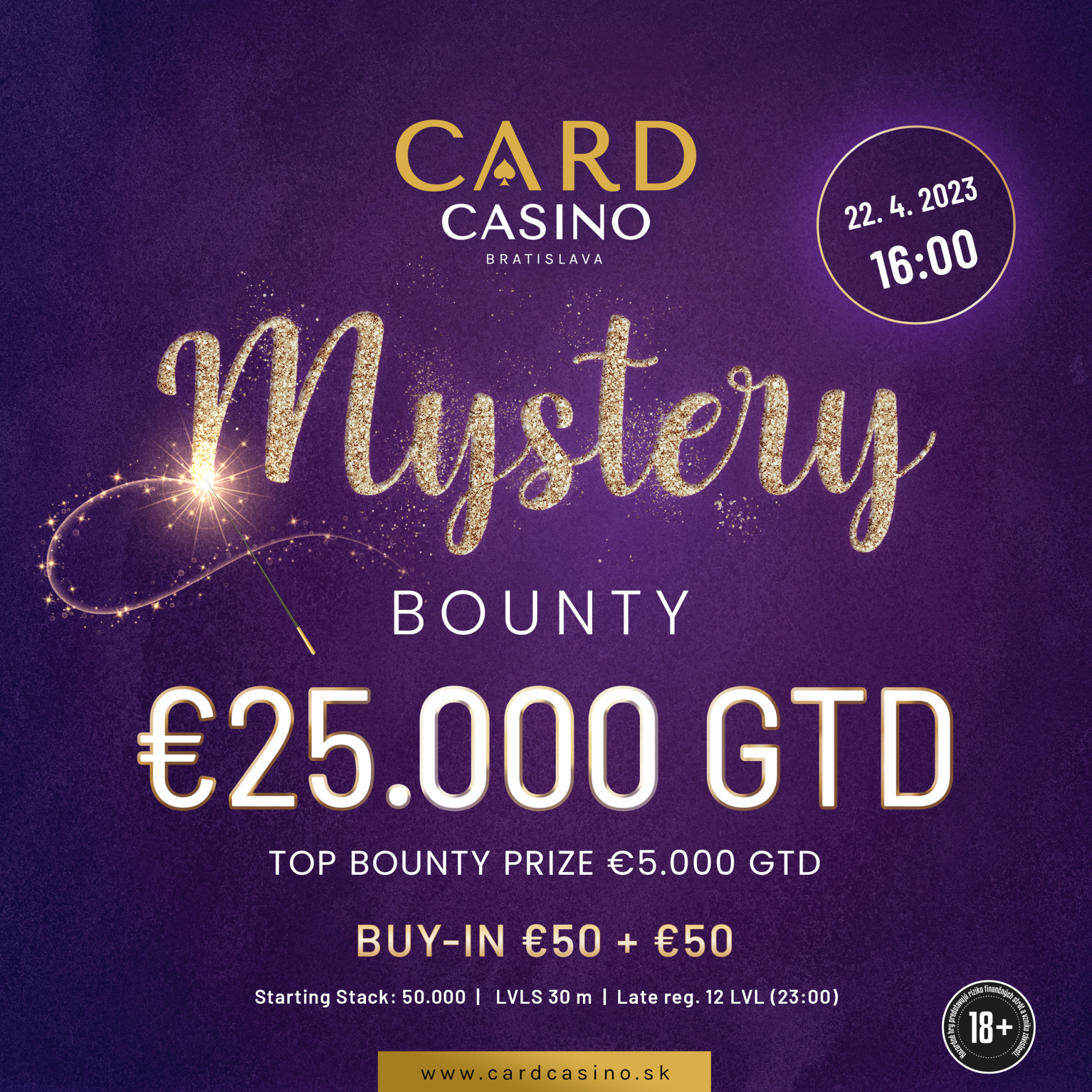 The final tournament before the start of the €350,000 Vamos Poker Tour (April 24-30) is played on Sunday from 17:00, when the 5-CARD PLO 7-MAX is on the schedule. The buy-in for the tournament is €50, the guarantee is set at €3,000.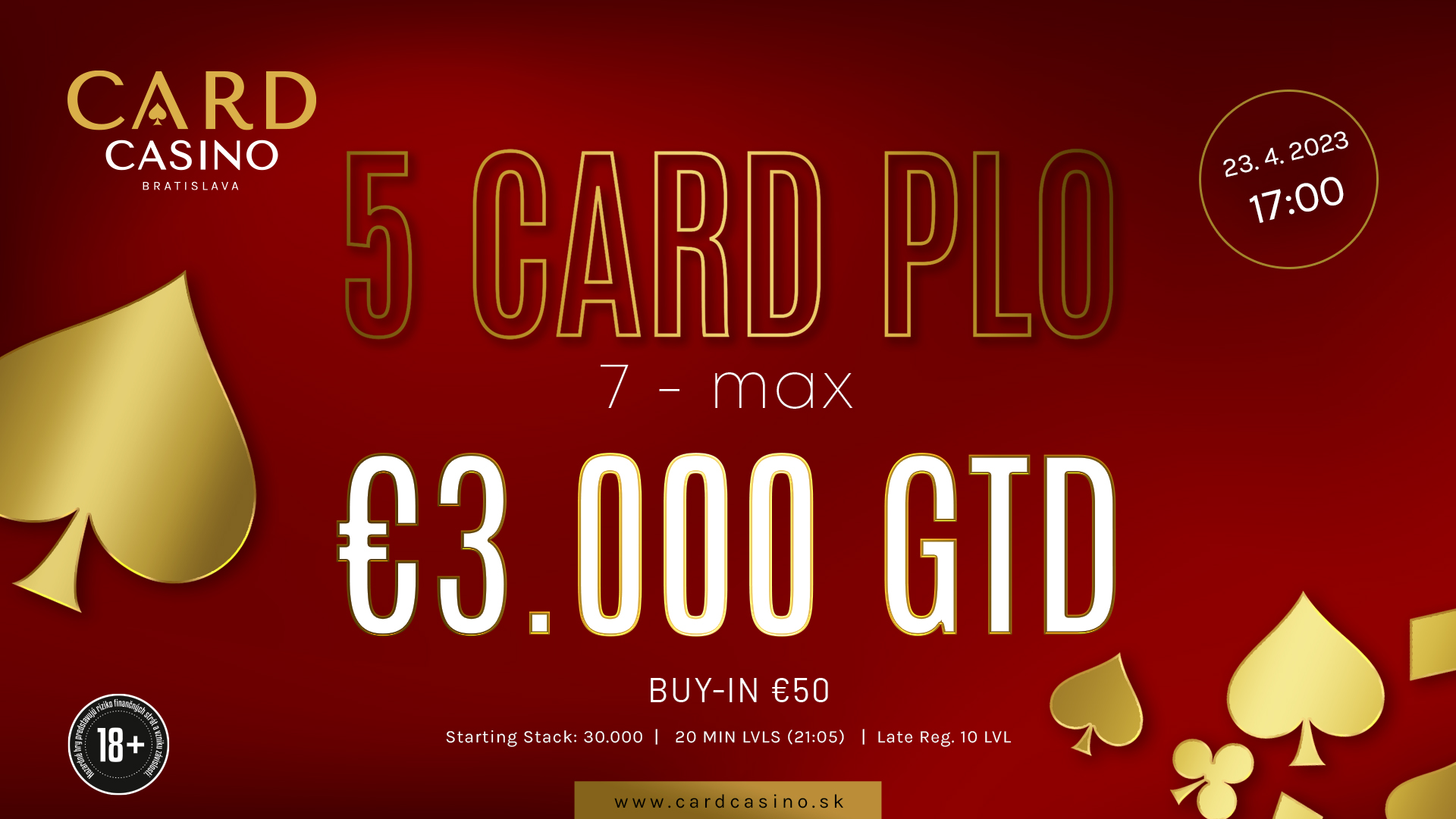 All information about the casino's events, tournament schedule, results, as well as the current jackpot amounts can be found at www.cardcasino.sk, questions can be answered by the casino staff and can also be found on the social networks of Card Casino Bratislava.