Yes, boss! Enjoy gastro specialties with the Food Festival and attractive competitions
Card Casino Bratislava is a place where you can experience great fun and enjoy great wins. However, fans of good food will also find something to enjoy at the largest Slovak casino. During the month of November, four unforgettable gastronomic experiences await visitors as part of the Food Festival.
During the four weeks of November, attendees can look forward to the culinary art of our chefs, which will also bring with it attractive competitions.
Every weekend associated with a gastronomic theme will bring an attractive competition in which the winners will receive a generous prize.
And what gastronomic experiences can visitors look forward to?
Visitors can look forward to BURGER WEEKEND on Friday and Saturday 4 and 5 November. There will be a variety of beef burgers, pulled pork burgers, fish burgers and veggie burgers. The first weekend of the Food Festival will also include a burger-eating competition for hundreds of euros in game credits.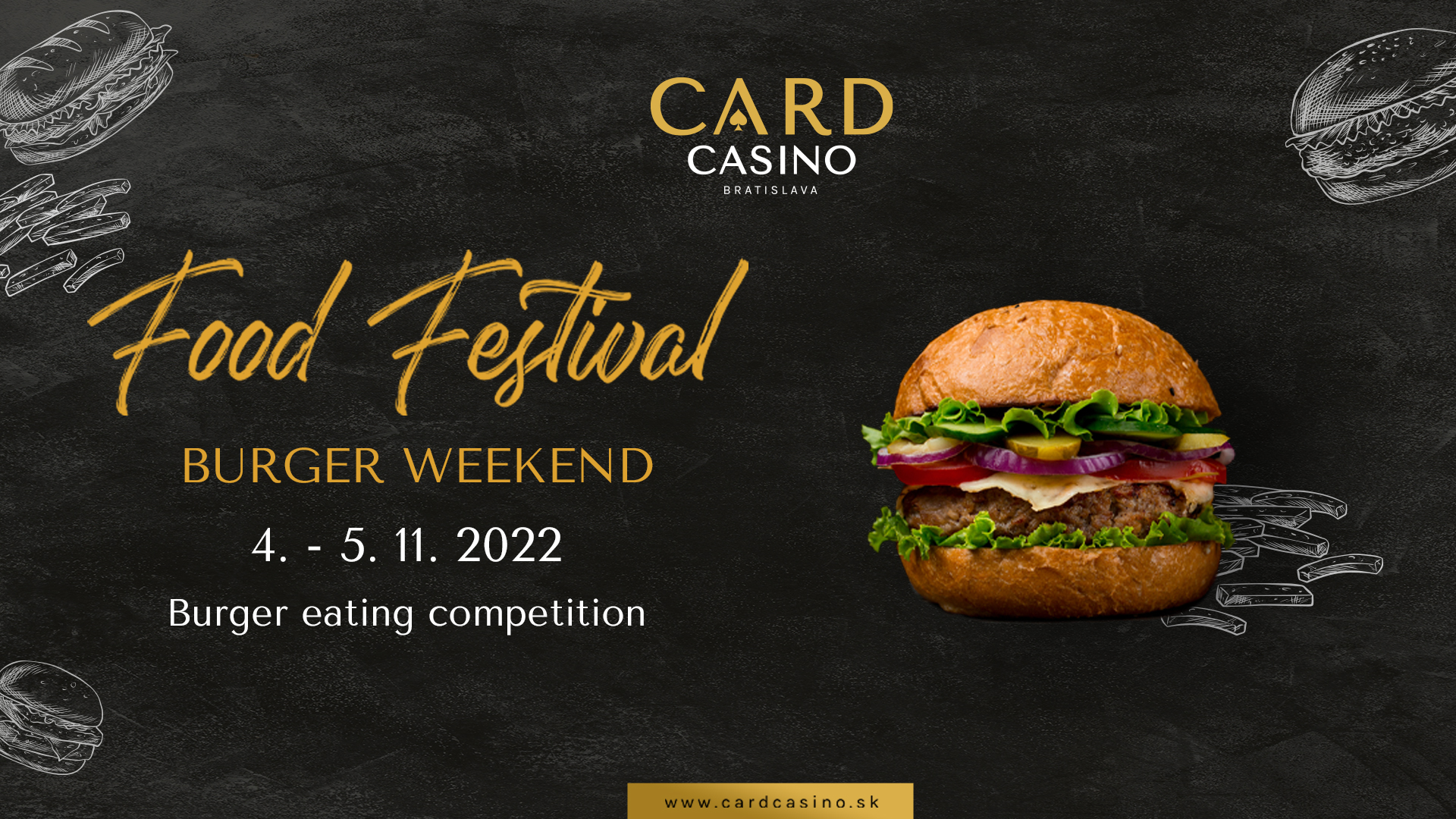 Autumn also brings with it the traditional poultry feast. One of them will take place on Friday and Saturday, 11th and 12th November in Card Casino Bratislava. You can look forward to St. Martin's goose meat as part of the GOOSE FEST. Attendees will be treated to delicacies from all over the world and another competition associated with them. Quality foie gras is accompanied by delicious wines. You can, however, know them by taste blindfolded. Those with the best guess will split hundreds of euros in game credits.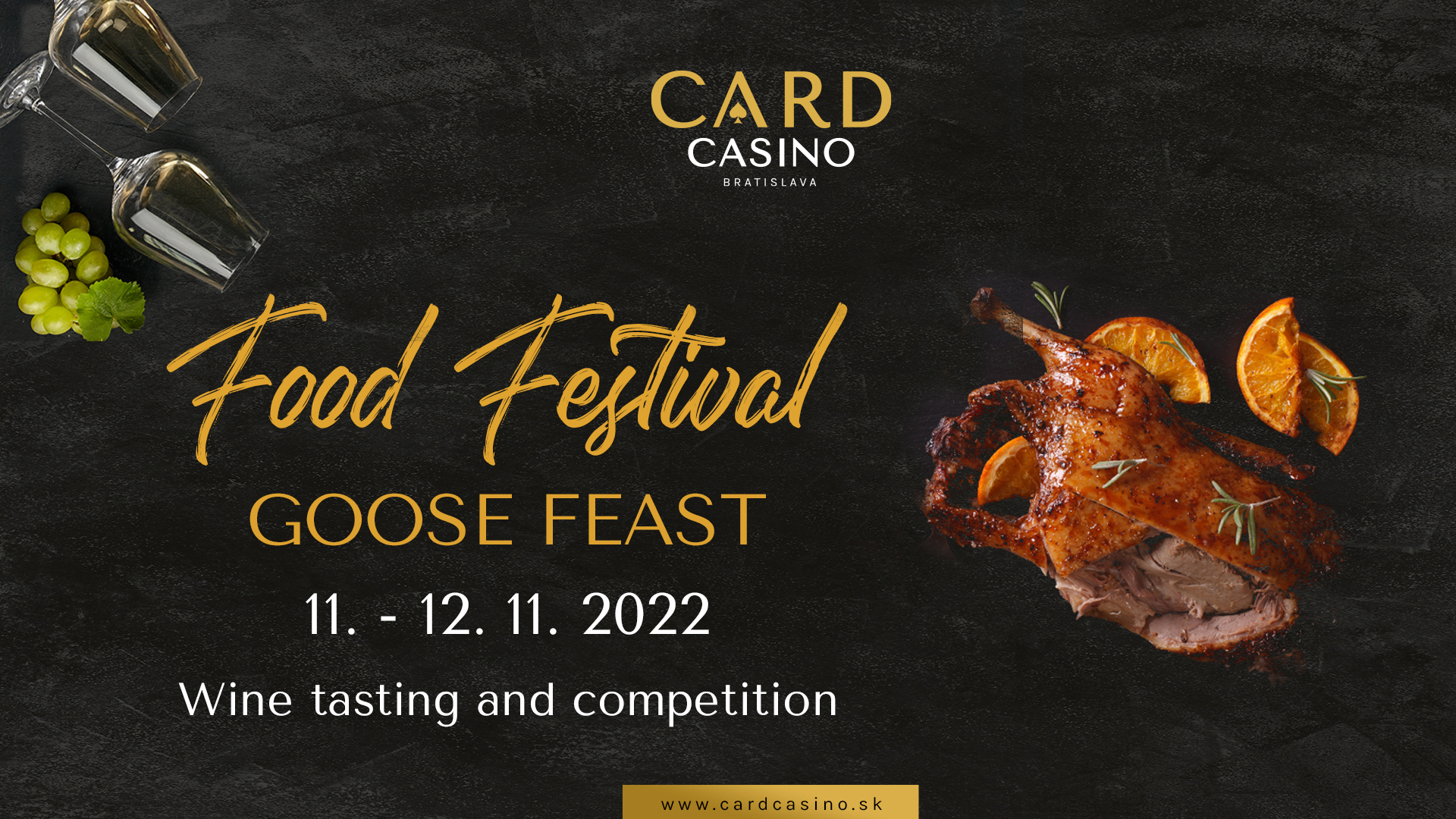 The following Friday and Saturday, 18th and 19th November, visitors can look forward to a SCHNITZEL WEEKEND. Chicken, pork, veal or turkey schnitzel will appear on the plate, all in several forms of wrapping such as the traditional tri-wrap or made of corn chips or dough. There will also be a competition. A maxi schnitzel with a diameter of 30 centimetres will be prepared for the eaters. Whoever eats it first will not only enjoy a full belly, but also a generous reward of game credits.
The final weekend of the Food Festival will be the WILD GAME FEAST (25-26 November). There will be hunting specialties for the visitors, to which, of course, there will be a last competition for game credits. However, it will not be associated with food, but game hunting on a laser shooting range. Whoever hits the most targets will receive a tempting prize.
Great fun and heaven in your mouth. This is the offer of Card Casino Bratislava for visitors during the month of November.
All information about the events in the largest Slovak casino, events as well as the Food Festival itself, can be found on our website www.cardcasino.sk or on the casino's social networks.
We look forward to seeing you.